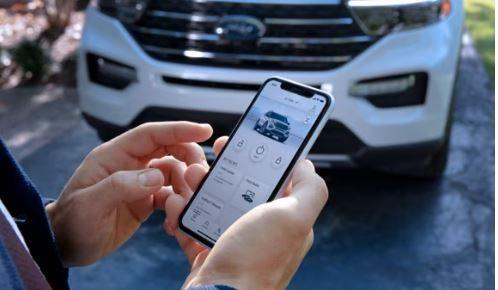 With the FordPass App on your mobile phone, the tools you need to help manage your vehicle are in the palm of your hand. In our previous blog (Part 1) we discussed the popular FordPass mobile app. In this article, we'll talk about some of the convenient features you can access while using the FordPass mobile app.
Summer is coming, and the temperatures are getting hotter in the South Bay. Did you know the FordPass app allows you to adjust the interior temperature of your vehicle? So, use the app to cool down your car or truck before you get in. But wait, there's more…
15 Must Know FordPass Features
The FordPass app is packed with features designed to make your life easier. Once logged in, you can start using all the features FordPass offers! Here are just a few of the things you can do with the app:
1. Control your vehicle with your phone; easily use the FordPass app instead of your key to start/stop and lock/unlock your car
2. Access FordPass to get turn-by-turn directions via Apple or Google Maps
3. Locate fueling and charging stations
4. Find other points of interest (POI)
5. Request roadside assistance directly through the app
6. Receive important safety notifications about your vehicle's health: check engine lights, tire pressure, and other alerts
7. Manage your Ford credit while viewing your statements and even pay your bill
8. Get discounts on gas, parking, and more
9. Connect with other FordPass users to find nearby parking spots and compare prices
10. Check your available range: estimated distance until empty
11. Remotely activate the horn and lights
12. Track your vehicle if it is stolen or when someone else is driving
13. Check your gas or charge level right in the app without going outside to look
14. Track your vehicle's range, which is the estimated mileage you can go until your fuel is empty or recharging is needed
15. Remember to set South Bay Ford as your preferred dealer so that you can view our location, website, services, and schedule maintenance appointment.
South Bay Ford, User-Friendly and Fun

When it comes to in-car connectivity, Ford has long been an industry leader by consolidating all of Ford's connected services into one app. All of your vehicle's information is stored in one spot, which helps you keep up with routine maintenance, not to mention – it's fun to use FordPass
FordPass app reflects South Bay Ford's commitment to bringing you the safety, convenience and fun that comes with your Ford vehicle.