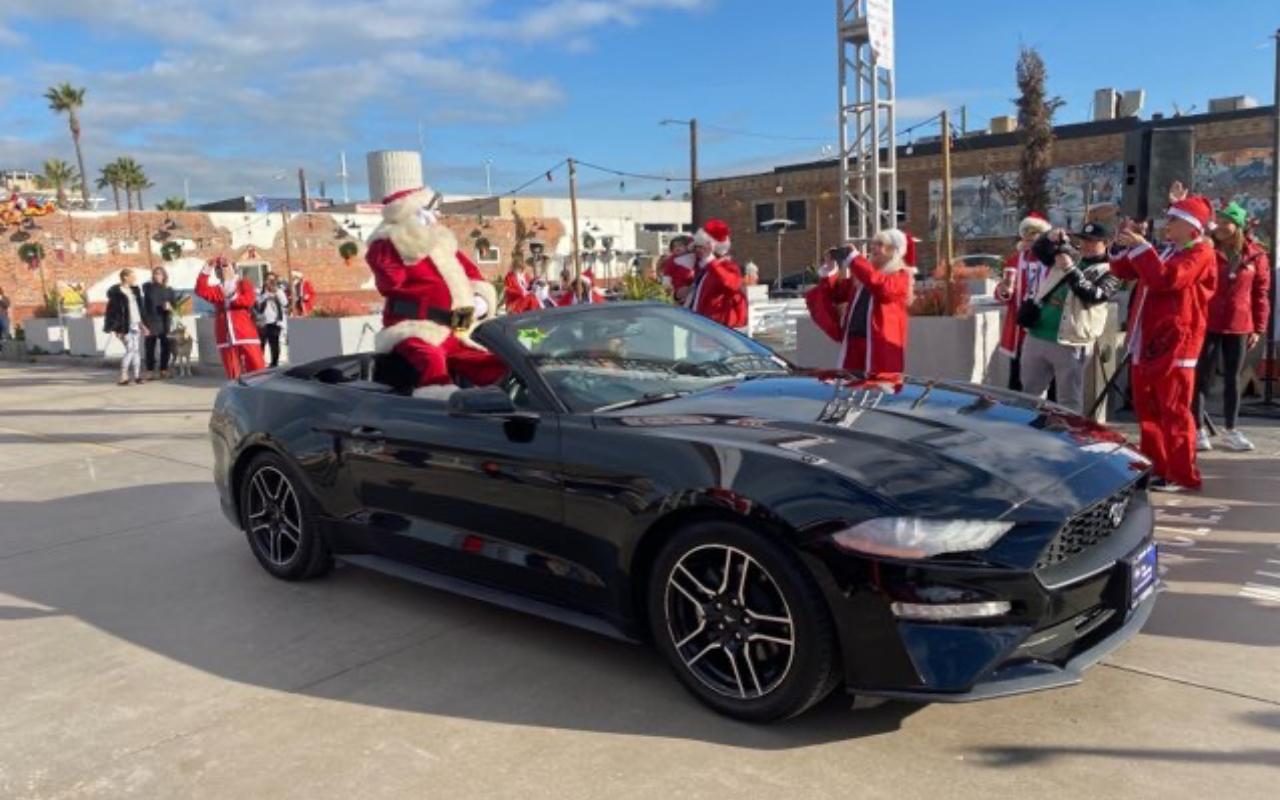 The Great Santa Stroll
On Saturday, December 10, 2022 South Bay Ford was a major sponsor of the Great Santa Stroll benefitting Mychal's Learning Place in Hawthorne. Over 900 Santas (humans and canines alike) participated and raised over $150,000 for Mychal's Programs.
South Bay Ford provided a convertible Ford Mustang that acted as Santa's "Sleigh" for the event. The California Great Santa Stroll is a 5K fun run, walk or stroll along the Strand from Hermosa Beach to Manhattan Beach and back. Inspired by a world competition to set the record for the most Santas gathered in one place at the same time, all participants are given a Santa Suit* or child's t-shirt with their registration. The funds raised throughout this campaign directly benefit Mychal's Learning Place, a 501c3 nonprofit organization providing programs for youth and young adults with developmental disabilities as they strive to achieve their goals and dreams of living a more independent life.
Our South Bay Ford Team enjoyed a great day on the Pier and coming together to support a great local non-profit organization dedicated to uplifting the lives of individuals with developmental disabilities.
South Bay Ford is proud to partner with
Mychal's Learning Place
as our Mission is to create lifelong relationships within the community. We're looking forward to working together on the next Santa Stroll and making it bigger and better each time.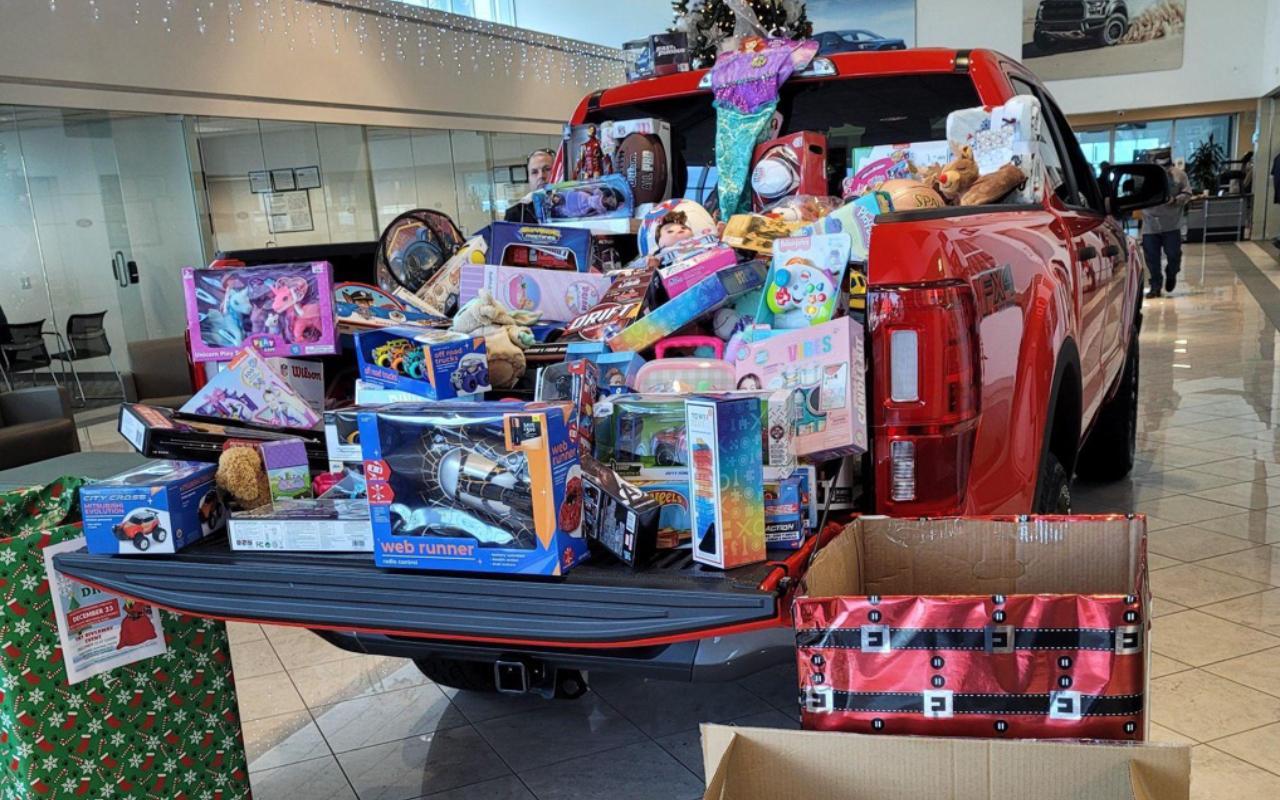 Luncheon & Toy Drive
The South Bay Ford Team celebrated the Holidays at our annual Luncheon and Toy Drive. The team enjoyed a wonderful meal catered by Stonefire Grill and had fun at the photo booth and Ugly Sweater Contest. Contestants showed off their creations in a fashion runway format. Cash prizes were awarded to the top two participants.
The highlight of the Luncheon was the Toy Drive and Raffle. The Toy Drive was sponsored by the City of Hawthorne and benefitted underprivileged children in the community. Employees earned extra raffle tickets for every toy they donated. Our generous team was able to completely fill up the Ford Ranger with an array of toys. Raffle prizes included TV's, various electronics, gift cards and plenty of Cash! South Bay Ford's Mission is to give back to the communities we serve and we are proud to partner with the City of Hawthorne on their annual Toy Drive and other events throughout the year.