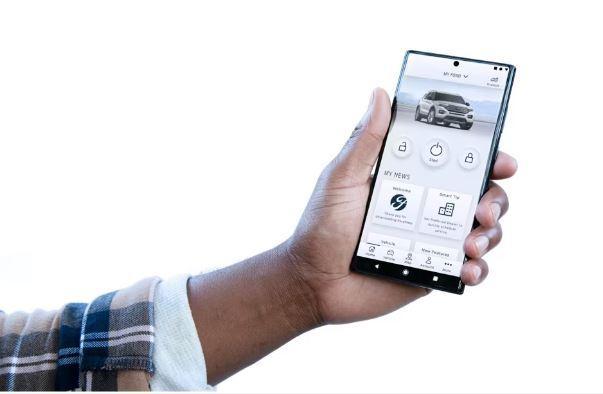 Millions of proud Ford owners use the FordPass due to its compatibility with Ford vehicle builds from 1995 onwards. The app's functionality varies depending on year and model, and it can access remote vehicle features and connected services. To determine if your vehicle has FordPass Connect, check the window sticker or add your Vehicle Identification Number (VIN) to the app. If you see the "Activate Vehicle" button on the Home screen, it means your vehicle has an embedded modem.
Experts give these apps the thumbs up, and Ford continues to launch updates with new features based on continuous customer feedback. This past year, FordPass received high rankings in J.D. Power's U.S. OEM EV App Benchmark Study and was one of the highest-performing vehicle applications on the market.
Getting Started
We hope you are enjoying the FordPass app. If you aren't using the FordPass app, getting started is easy. Here are the straightforward steps:
1. Download: The FordPass app from your Apple or Android device. The app will walk you through the following steps.
2. Create an account: When you open the app, it will ask you for your email and then ask for personal information like your name and address. It will send a confirmation to your email, which of course, you will need to verify, and then you can log into your account.
3. Enter vehicle: Once you log in, you will see an empty garage. To add your vehicle, hit the plus sign. You can manually enter or scan the VIN barcode on the label inside the door jamb. Scanning the VIN is easy; hit the ok screen for the scanner to pop up and scan the barcode. The app will show you when your vehicle is found.
4. Name your car: You can then give your car a nickname – maybe something full, like "Bud the Bronco." You will see that your vehicle has been added to your garage. Just one more step to go.
5. Activate: Turn your vehicle on and hit the activate vehicle button in the app. Your in-car screen will load up and prompt you to finish activating your car. You will hit "yes" and "OK," and your FordPass Connect will be activated in a few minutes.
Enjoy the Ride
This is where we start to get into the good stuff. The most popular features are the lock, unlock and remote start features. Imagine your husband or wife is at work; they lost the car fob and locked their phone in the car. You can unlock and turn the car on for them anywhere you happen to be. The app has many more capabilities. We'll share more exciting features with you in our next blog.
Need more help?
Our Ford experts are here to help! Give our dealership a call or stop by our dealer
ship to get assistance in setting up your app and learn about all the features it has to offer. Contact us today!