2023 Ford Electric And Hybrid Trucks
Reserve your 2023 Ford F-150 Lighting™ or 2023 Ford Maverick® today from South Bay Ford in Hawthorne. The all-electric F-150 Lightning™ comes equipped with an array of connected, intelligent features with Ford Power-Up software updates to help ensure your truck keeps evolving with you, over time. Our 2023 Ford Maverick® is the first-ever standard full hybrid pickup paired with a continuously variable transmission (CVT) for seamless shifting. That means smooth acceleration and operation out on the road. With a targeted EPA-estimated 40 mpg city/ 33 Highway mpg / 37 combined mpg. The 2023 Ford Maverick® also offers an optional 2.0L EcoBoost® engine.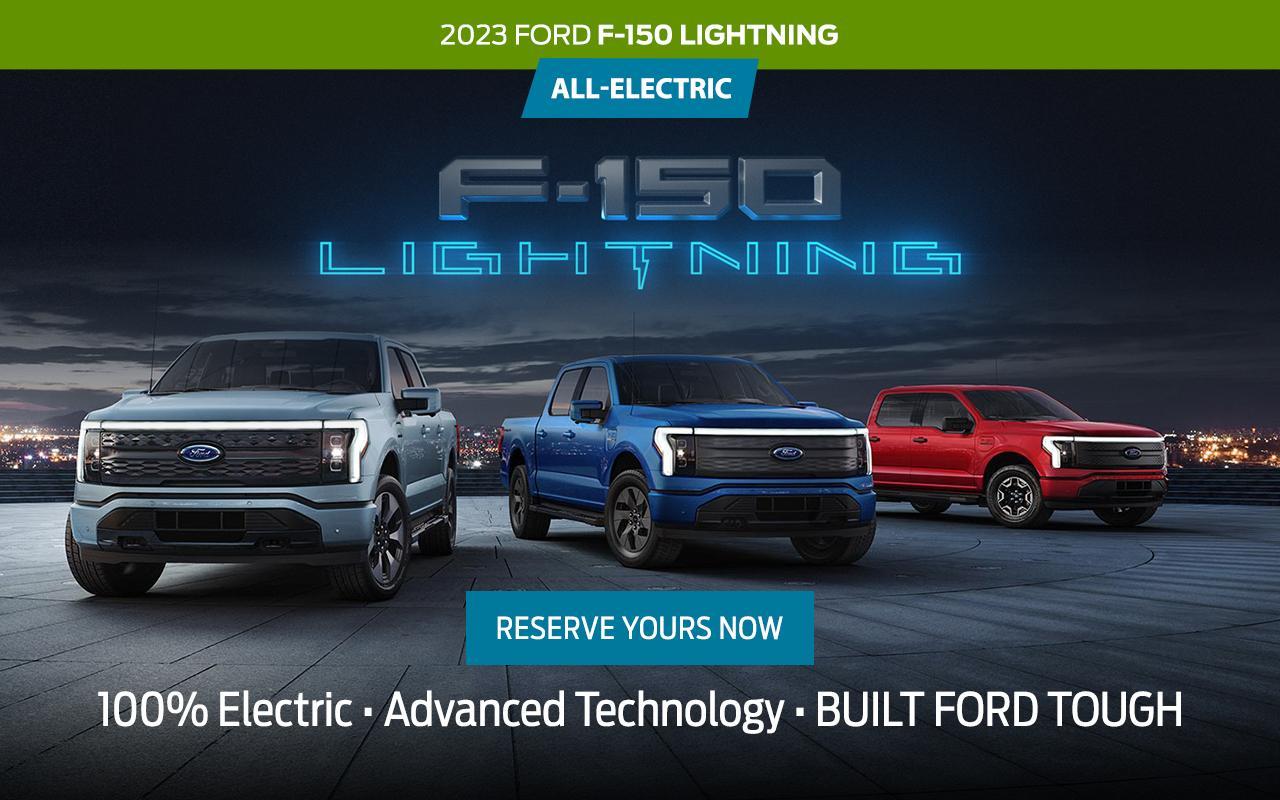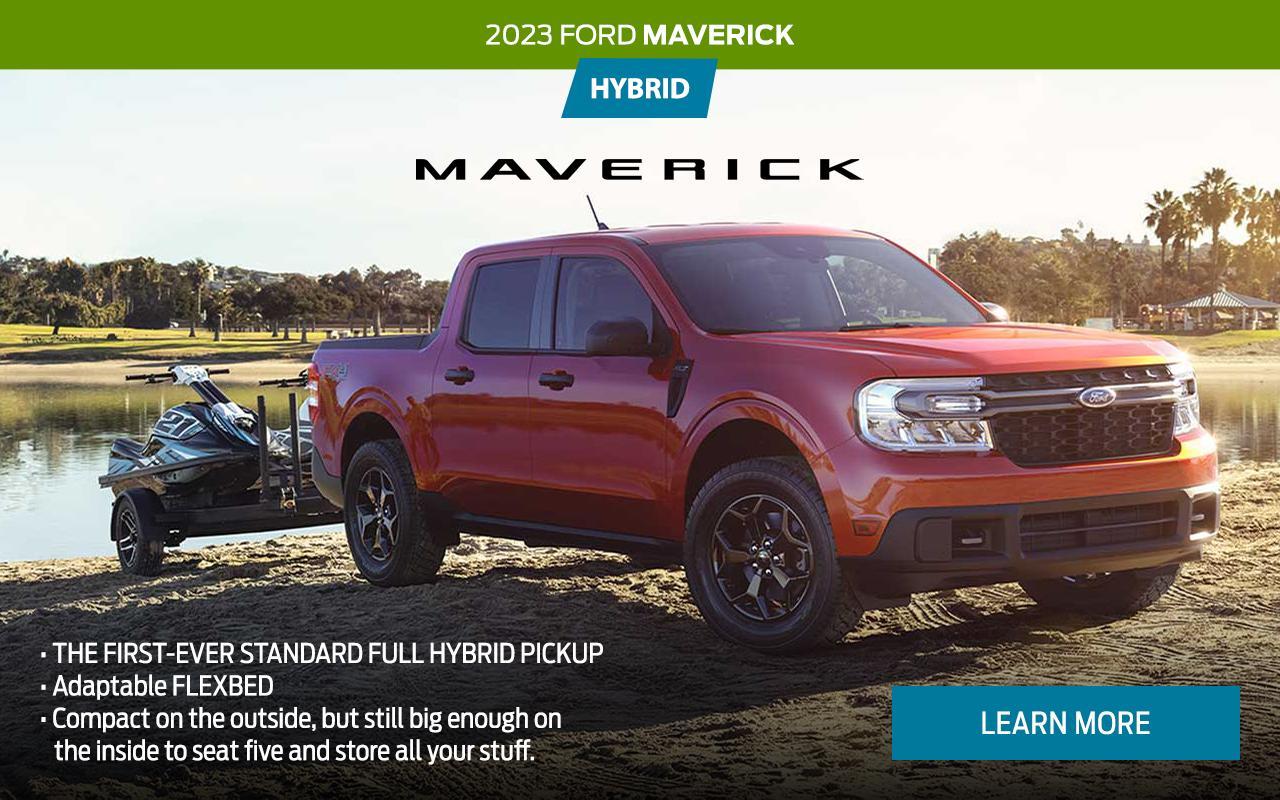 Ford All-Electric Mustang® Mach- E
Check out the all electric Mustang® Mach- E and start your custom order from South Bay Ford in Southern California today! The All-New All-Electric 2032 Mustang® Mach-E comes in multiple options with a targeted EPA-est. 305 mi range. Come in for a test drive to try out our 2023 Mustang® Mach- E model!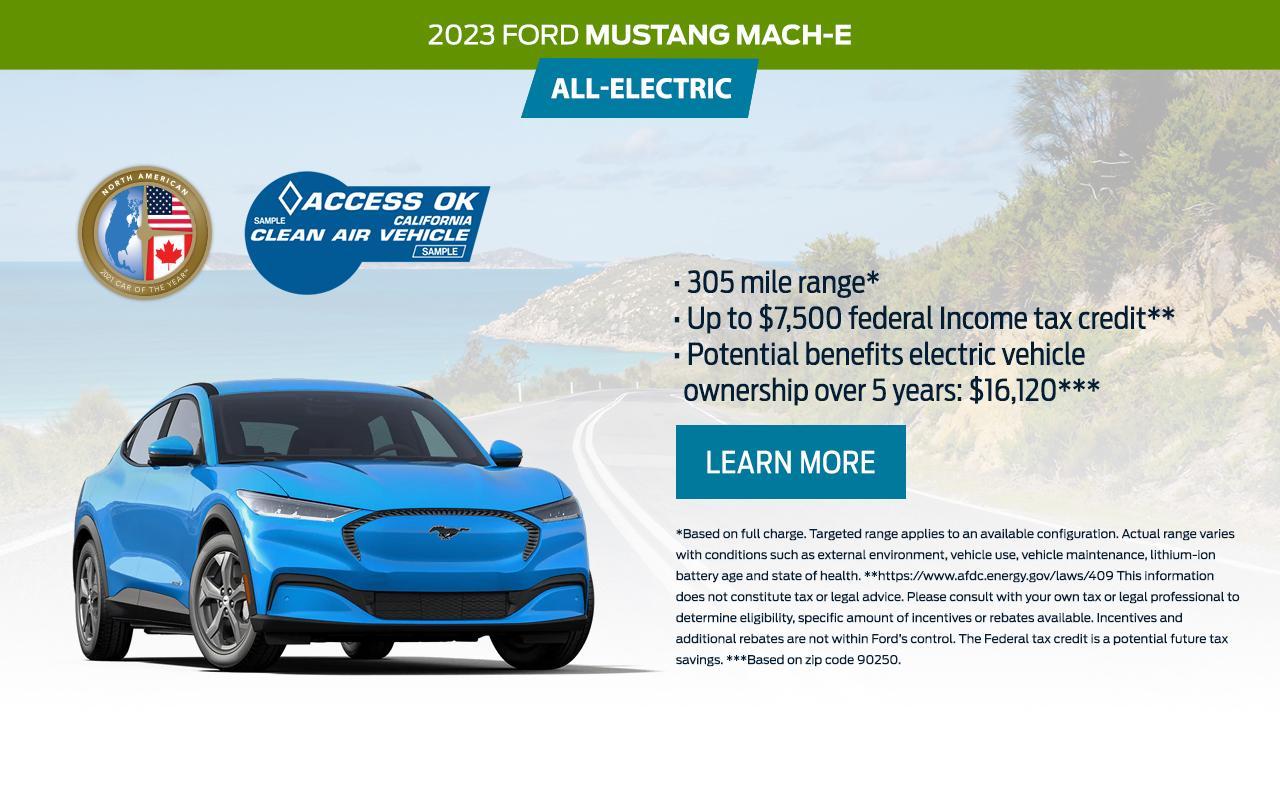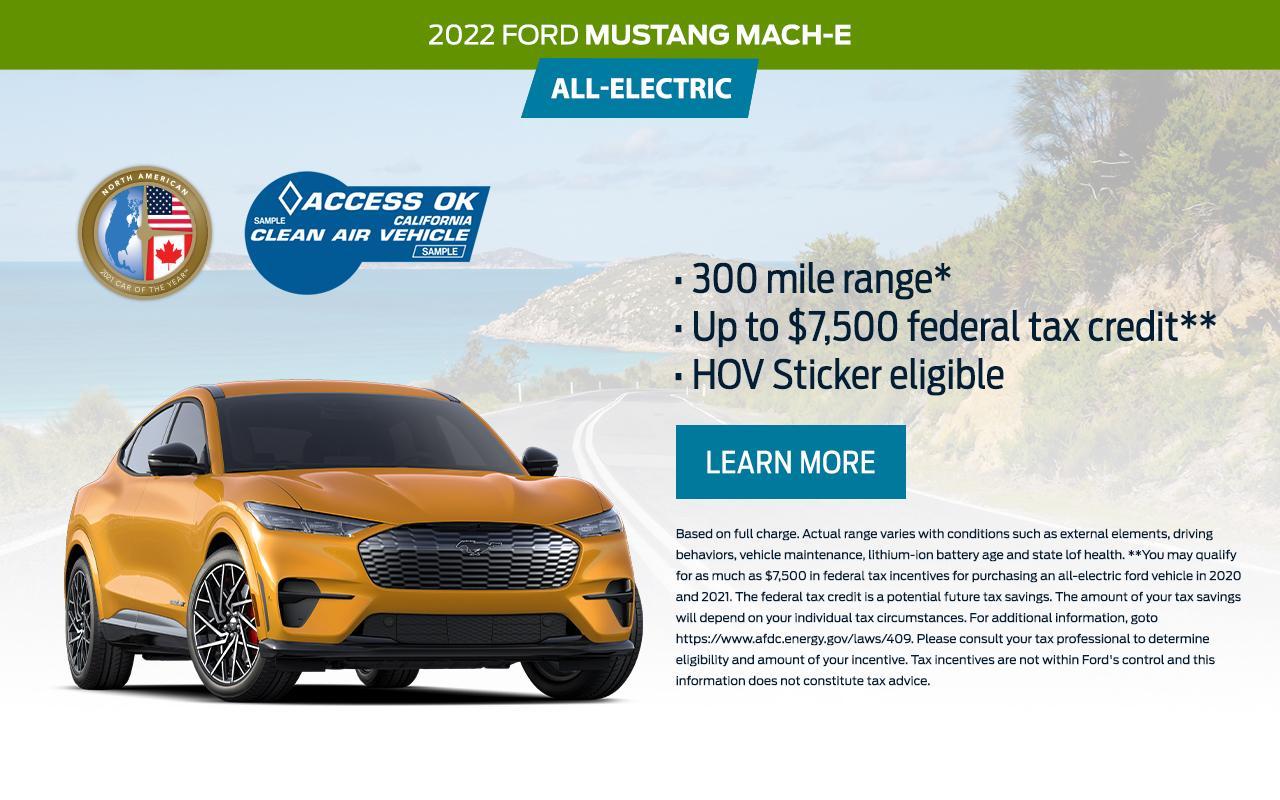 2023 Ford Escape® Hybrids
With an EPA-EST 105 MPGe combined city/ highway, the 2023 Ford Escape® Plug-In Hybrid is perfect for maximum fuel efficiency.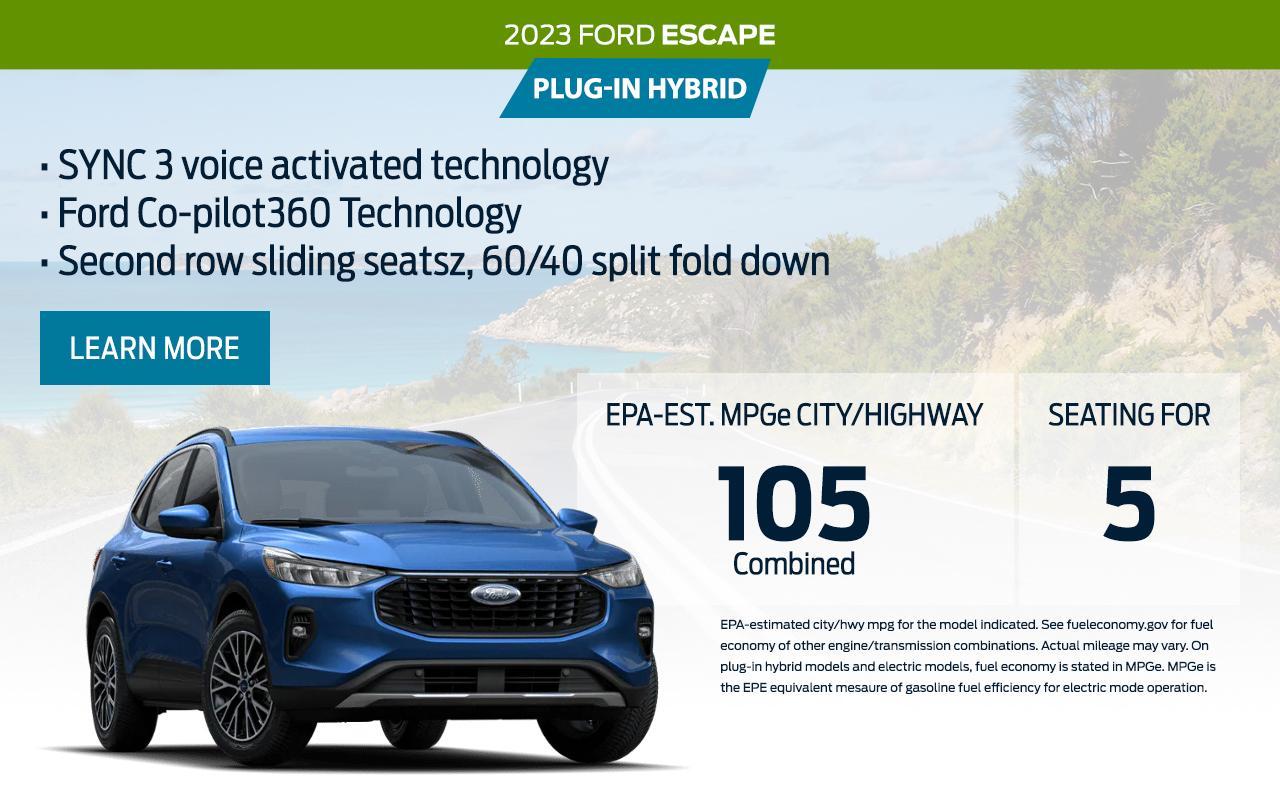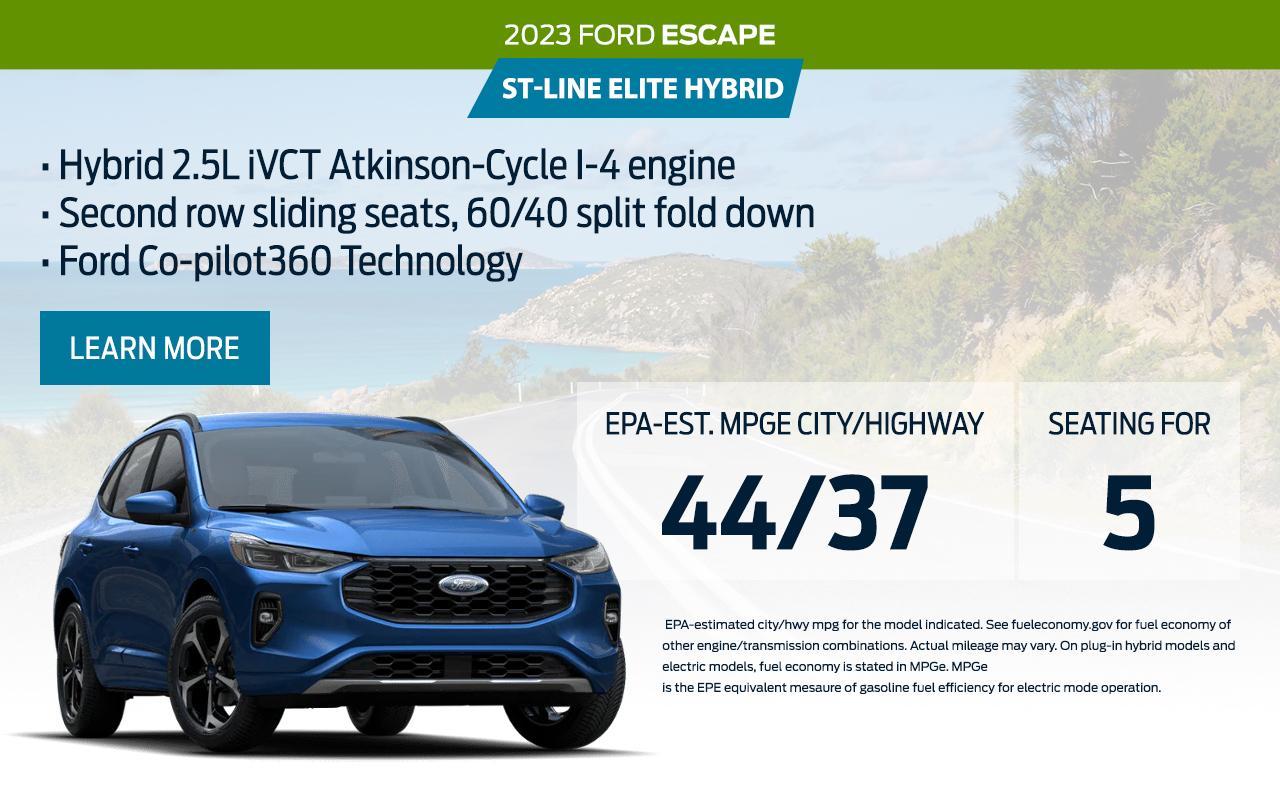 2023 Ford Explorer® Limited
Sit in comfort and ride in style. The 2023 Ford Explorer® Limited is primed for modern-day exploration. Its adjustable interior offers space and comfort for the whole family with seating for up to 7. Start your custom order today for the Ford Explorer® vehicles on sale at South Bay Ford near Los Angeles.