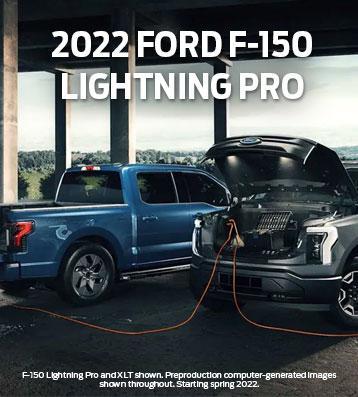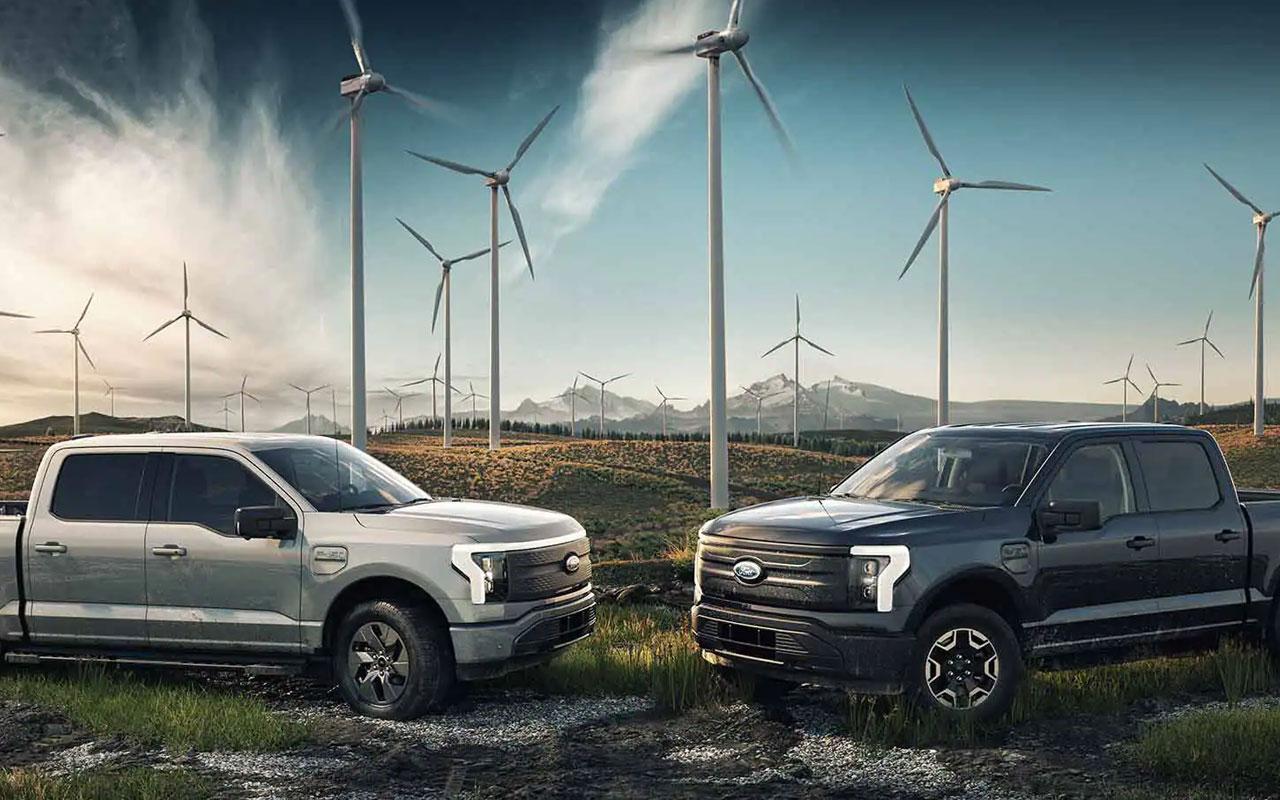 THE FORD F-150 LIGHTNING PRO — BUILT FOR PRODUCTIVITY
At the end of the day, you've got a job to do. And the F-150 Lightning Pro is designed to
help you do it better. With an array of innovative features that help you get work done more
efficiently, it's bound to be a valuable tool for your business inside and outside the vehicle.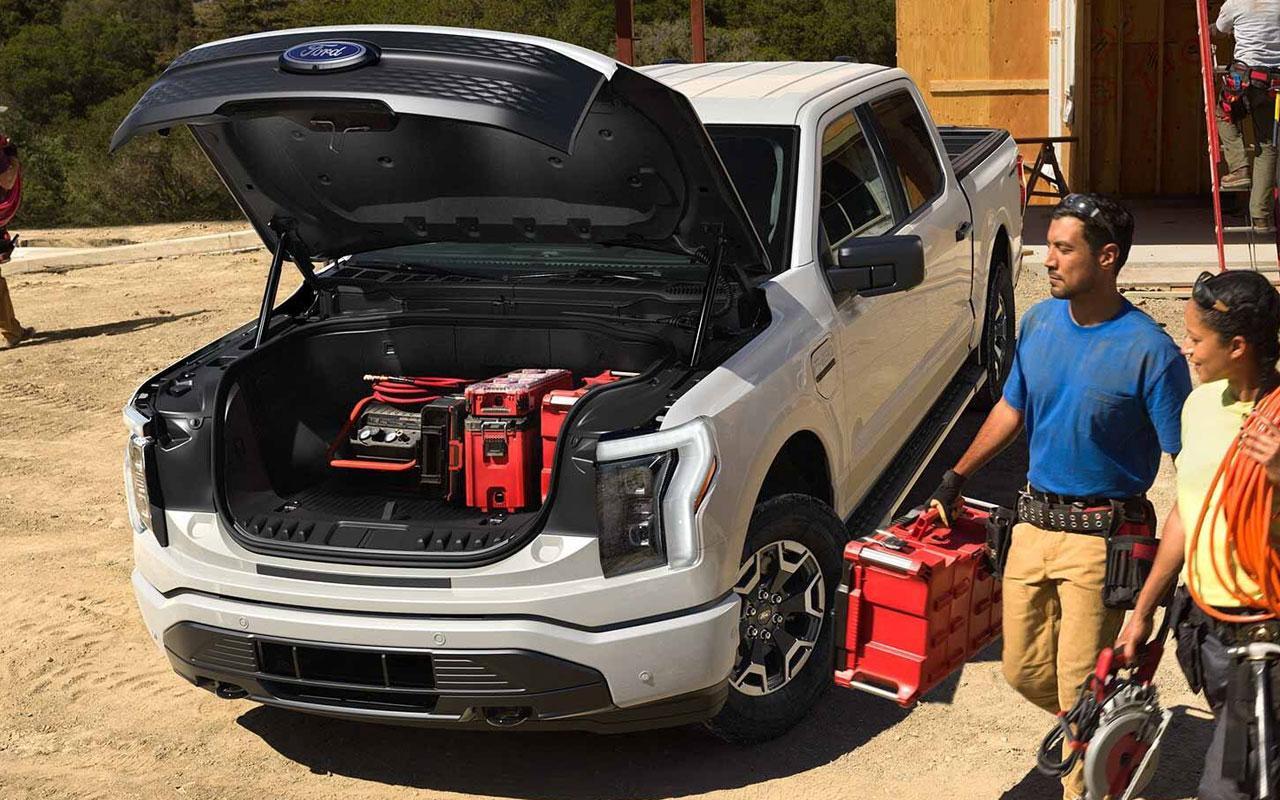 POWER MY TRIP
Power My Trip with advanced range estimates calculates routes based on user preferences, payload and towing weights, weather, grades and traffic. It displays an overview with charger locations required to reach the destination or waypoint. For each charge location, Power My Trip shows charging time required to reach the next charge point, ETA and real-time charging status and optimized guidance.
FORD CO-PILOT360TM 2.0
Driver-assist features can help your drivers navigate increasingly distracting and crowded roads with added confidence.
Standard Ford Co-Pilot360TM 2.0 technologies include:
Pre-Collision Assist with Automatic Emergency Braking
BLIS with Cross-Traffic Alert
INTELLIGENT RANGE
Intelligent Range takes into account vehicle and environmental conditions such as road conditions, past driver behavior and crowdsourced data from other Ford electric vehicles as well as info like payload, towing and weather to give you a more accurate range estimate.
FORD TELEMATICS™
Receive 3 years of complimentary access to Ford E-Telematics designed specifically to help you manage your electric vehicle fleet and minimize energy use costs:
Monitor battery range, state of charge, and energy consumption
Maximize run time, with scheduled vehicle preconditioning while connected to the grid, saving your battery for the road to get the job done
Fleet Manager notifications and alerts ensure vehicle is charged and ready to go
Pay for public charging events centrally and reimburse employees for home charging
Access Vehicle Health data including odometer reading, malfunction and warning lights related to diagnostic trouble codes, and recalls.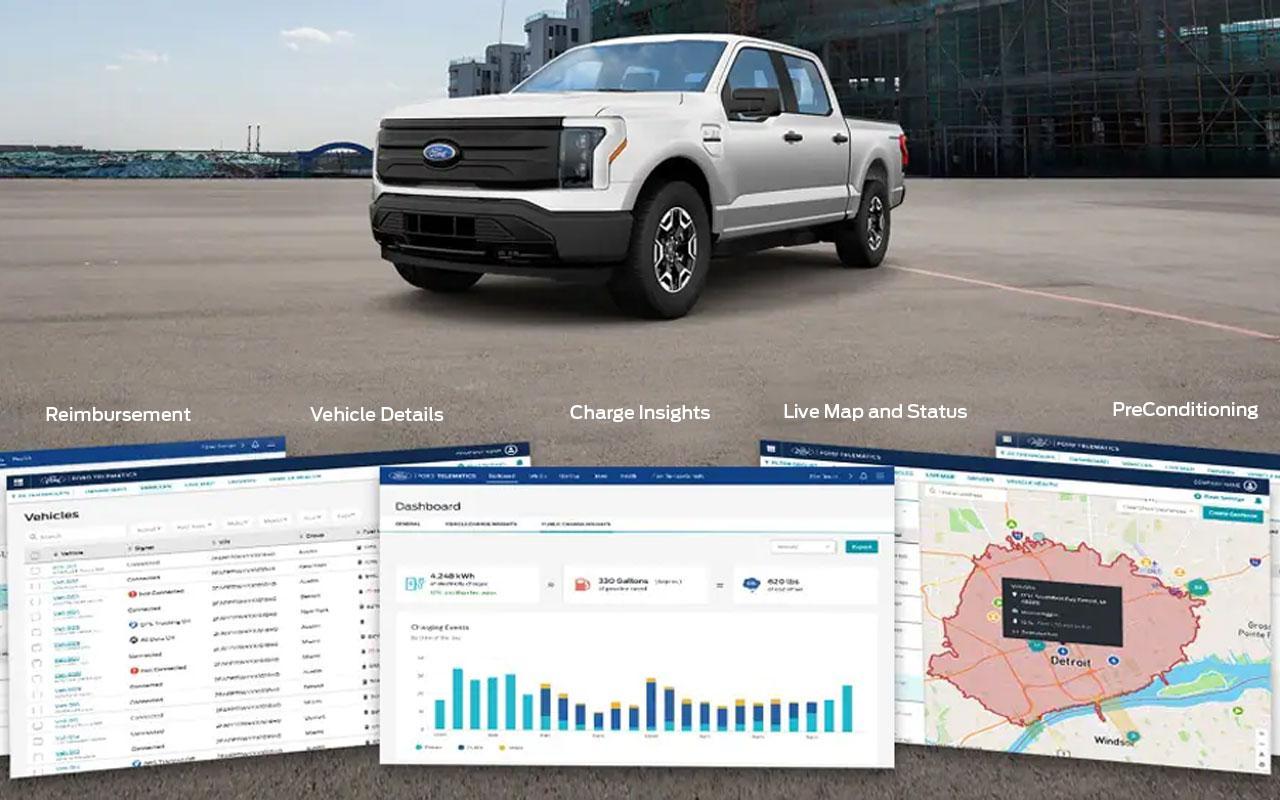 TELEMATICSTM
Upgrade to our flagship product to get even more productivity and uptime insights with Ford Telematics, that includes additional benefits such as:
Improving asset utilization through GPS tracking with live maps and geofencing capabilities
Maximizing vehicle uptime with maintenance alerts and service reminders
Viewing driver activity with the Driver Behavior Dashboard
Having drivers use the mobile app to associate with a vehicle, report issues, and complete paper-free checklists
The ability to remotely configure, manage and monitor vehicle state for unauthorized operation, potential threats and unreported damage during vehicle off-hours
FORD DATA SERVICES
Ford Data Services API offers a manufacturer-grade vehicle data feed that can be received by your business system or an authorized Telematics service provider.