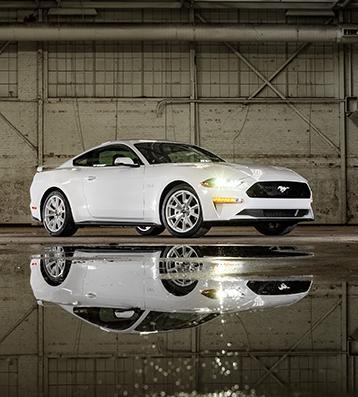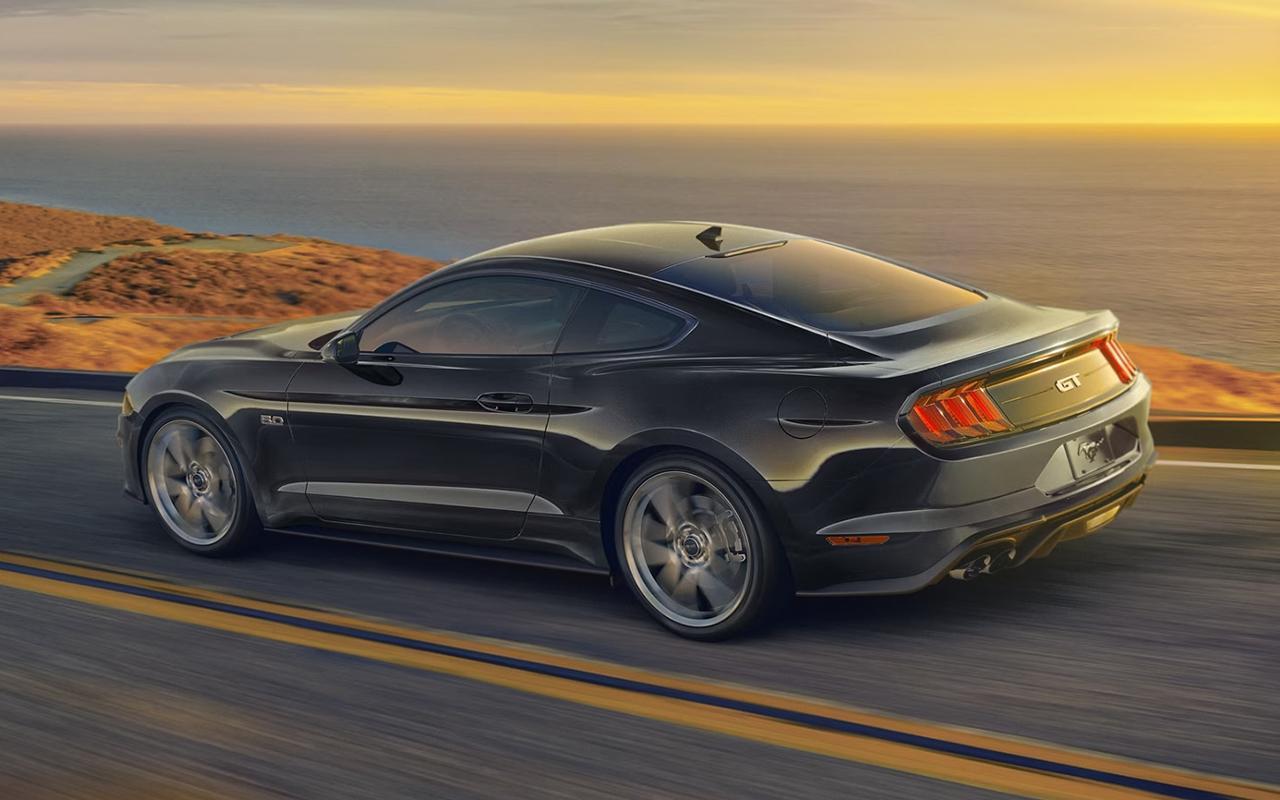 The Apex of Precision and Speed
A 2023 Ford Mustang® coupe or convertible will pin you to your seat. Take it for a spin on a course with lots of white-knuckle curves and then, for good measure, subject it to some less-than-perfect road surfaces. That's where you'll discover how its independent suspension and selectable power-assisted steering deliver crisp, responsive performance while the available MagneRide® Damping System helps smooth out the rough spots.
MagneRide is a trademarked technology of BWI Group.
A Blur Never Looked So Good
It's the classic performance car that only gets better. If you're looking for fun with the top down, there are the EcoBoost
®
and GT Mustang
®
convertibles. You can also get ready to rumble with the Mustang
®
Mach 1
®
and
Mach 1
®
Premium
models, with aeronautically inspired design and unprecedented performance. And because your Mustang coupe or convertible should fit you, there are 18 different wheel styles, unique color choices, a range of available seats and a ton more opportunities to customize your ride.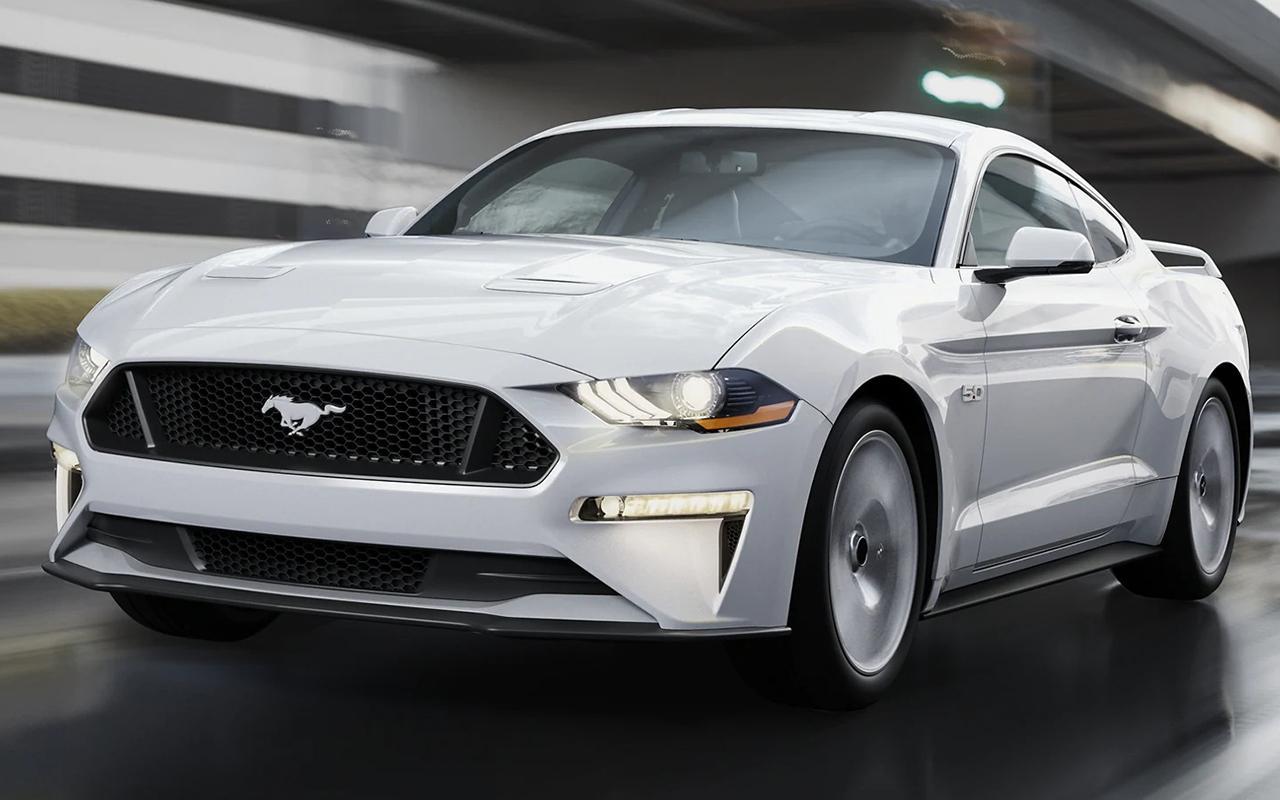 Standard Base Suspension
The standard base suspension is primed for responsive handling. Independent components add to the feeling of control you get with a 2023 Ford Mustang® coupe and help create a steady ride.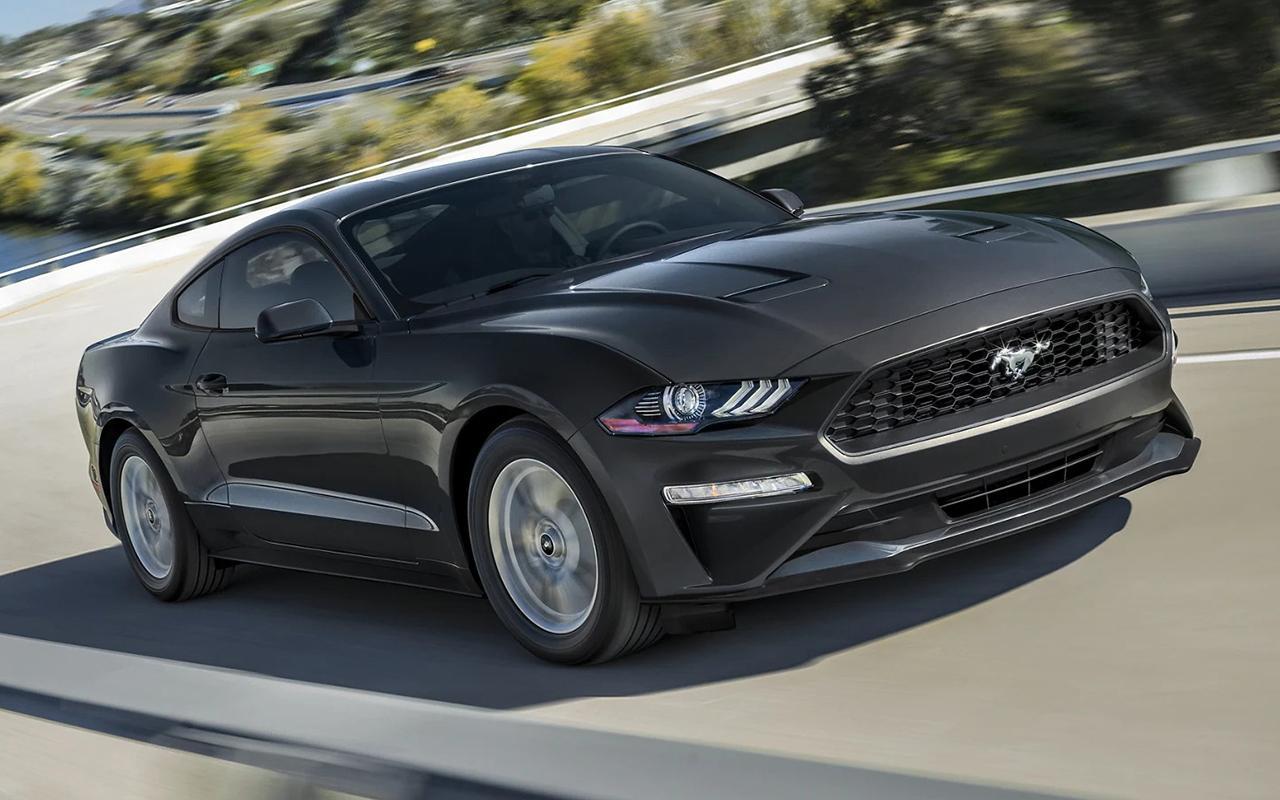 Ready to test drive your new 2023 Ford Mustang®? Come visit our dealership in Hawthorne and come see why we have over 500 star reviews!