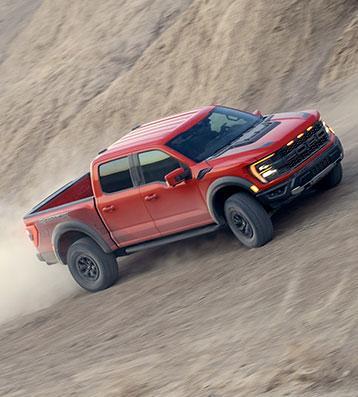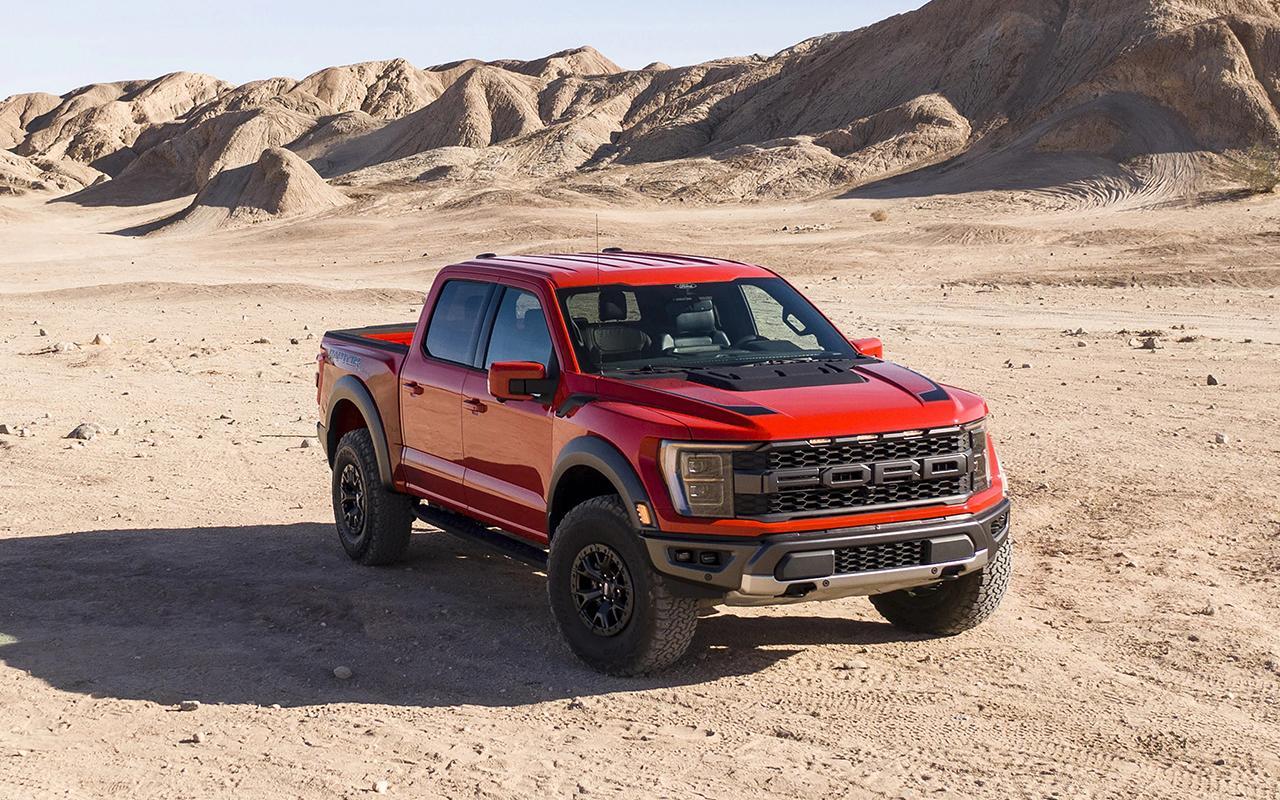 5-Link Rear Suspension with Panhard Rod
The 5-link rear suspension features extra-long trailing arms to better maintain axle position on rough terrain, a panhard rod and 24-inch coil springs – the longest in the class. * The suspension design combined with more sophisticated engine management software means the truck can send more torque to the rear wheels for quicker starts off the line, faster acceleration and better throttle responsiveness while simultaneously delivering comfort, stability, handling, control and traction at speed.
*Class is Full-Size Pickups under 8,500 lbs.
Sport-Tuned Shock Absorbers - Front and Rear - FOX Racing Shox With™ Live Valve Technology
Raptor® features its largest-ever shocks — the next-generation FOX™ Live Valve™ internal bypass shocks with state-of-the-art electronic control technology. They offer position-sensitive damping adjustability designed to better resist heat buildup and to react even faster to terrain changes for greater confidence over extended desert running. The larger, anodized aluminum shock bodies are filled with all-new, low-friction shock fluid specially designed to decrease frictional losses inside the damper for improved off- and on-road comfort. New electronically controlled base valves are race-proven, with an upgraded design enabling upward of 1,000 pounds of damping per corner at desert speeds.
FOX Racing Shox is a trademark of FOX Factory, Inc.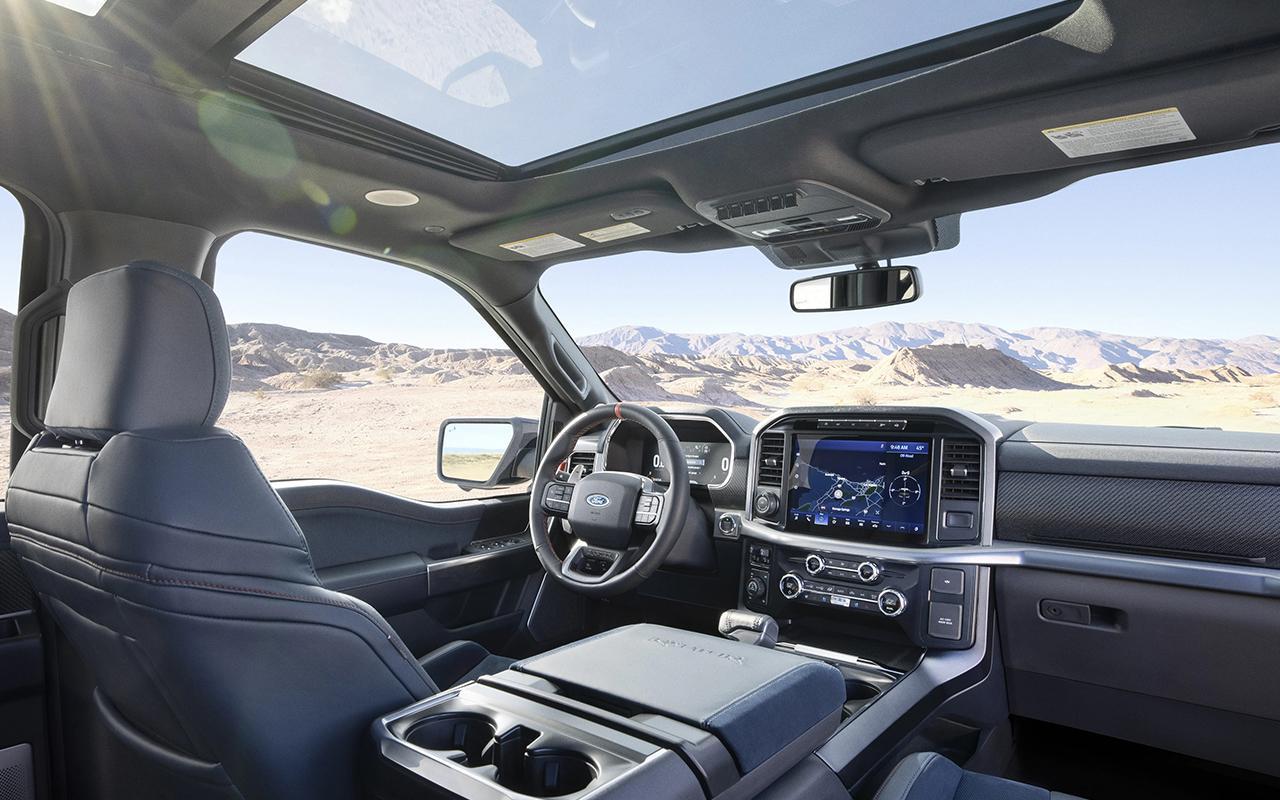 3.5L EcoBoost® High-Output V6
Going from mild to wild on the most unforgiving terrain is where the Baja-bred F-150® Raptor® excels with its extraordinary capability, beginning with raw power. Under the unique Raptor® hood is the 24-valve, 3.5L twin-turbo HO EcoBoost® with Ford port-fuel and direct-injection (PFDI) system and 10-speed automatic transmission, generating an enormous 450 horsepower and 510 lb.-ft. of torque. * , ** Available only on Raptor®, your off-road adventures just got a whole lot wilder.
*Horsepower and torque ratings based on premium fuel per SAE J1349® standard. Your results may vary.
**Horsepower and torque are independent attributes and may not be achieved simultaneously.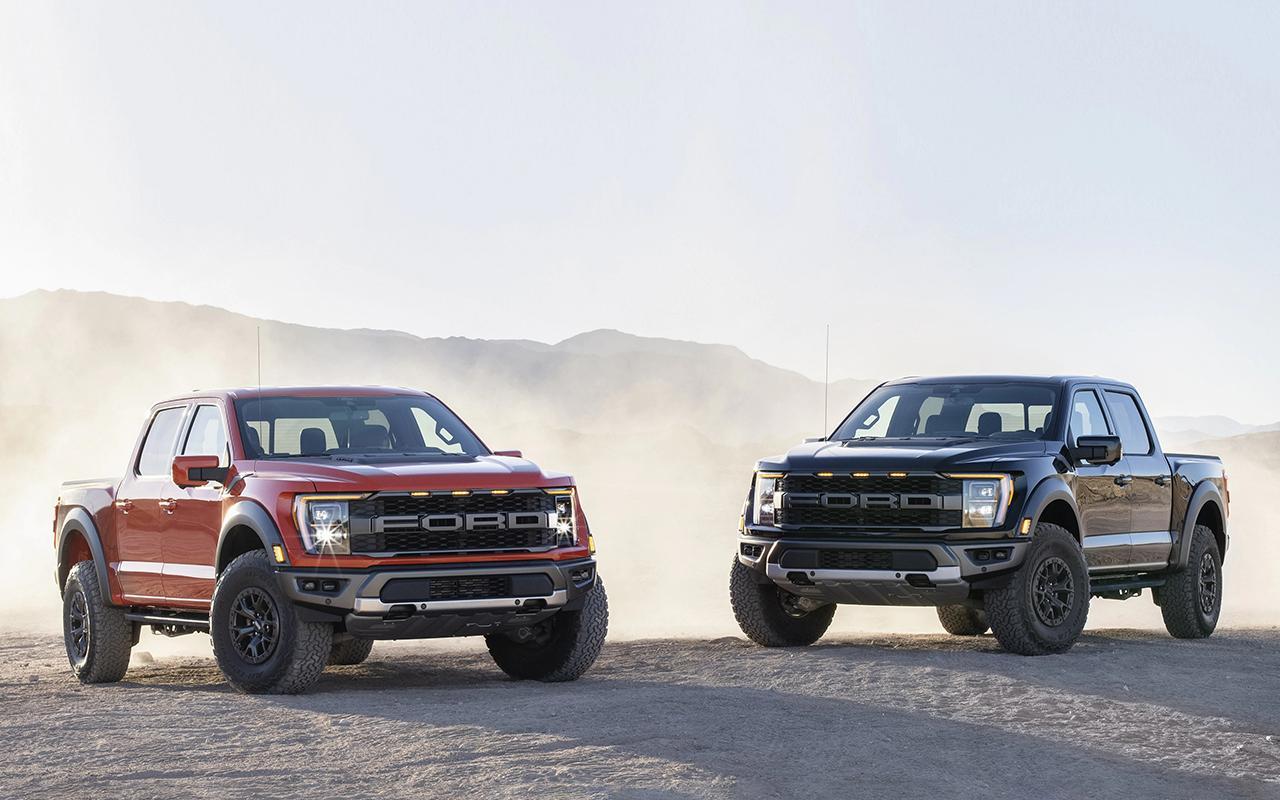 Unleash the beast with the 2022 F-150 Raptor®. With its cutting-edge features, the Raptor delivers unrivaled performance on any terrain. Join us and experience the unrivaled performance backed by our local finance expertise.
Our finance team is here to guide you through the process, ensuring you secure competitive rates and flexible terms. Visit our dealership today and experience the extraordinary capability of the 2022 F-150 Raptor®.