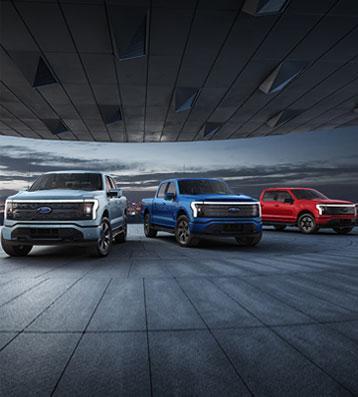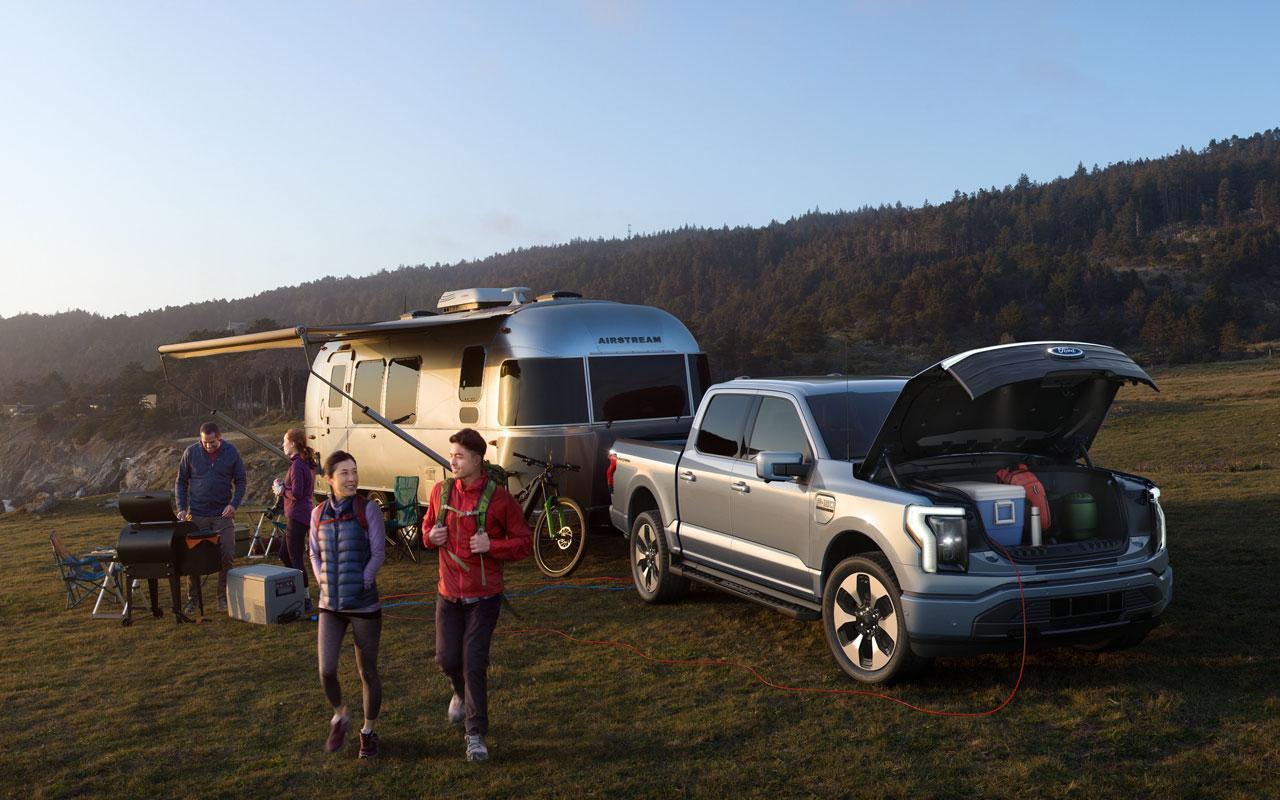 FORD INTELLIGENT BACKUP POWER
Be prepared for what nature throws at you with the 2022 Ford F-150 Lightning. Available Ford Intelligent Backup Power, enabled by the 80-amp Ford Charge Station Pro, allows you to use your truck as a backup power source to your home during a power outage. * The power transfer can be triggered automatically or manually based on customer preference.
*When home is properly equipped and home transfer switch disconnects home from the grid.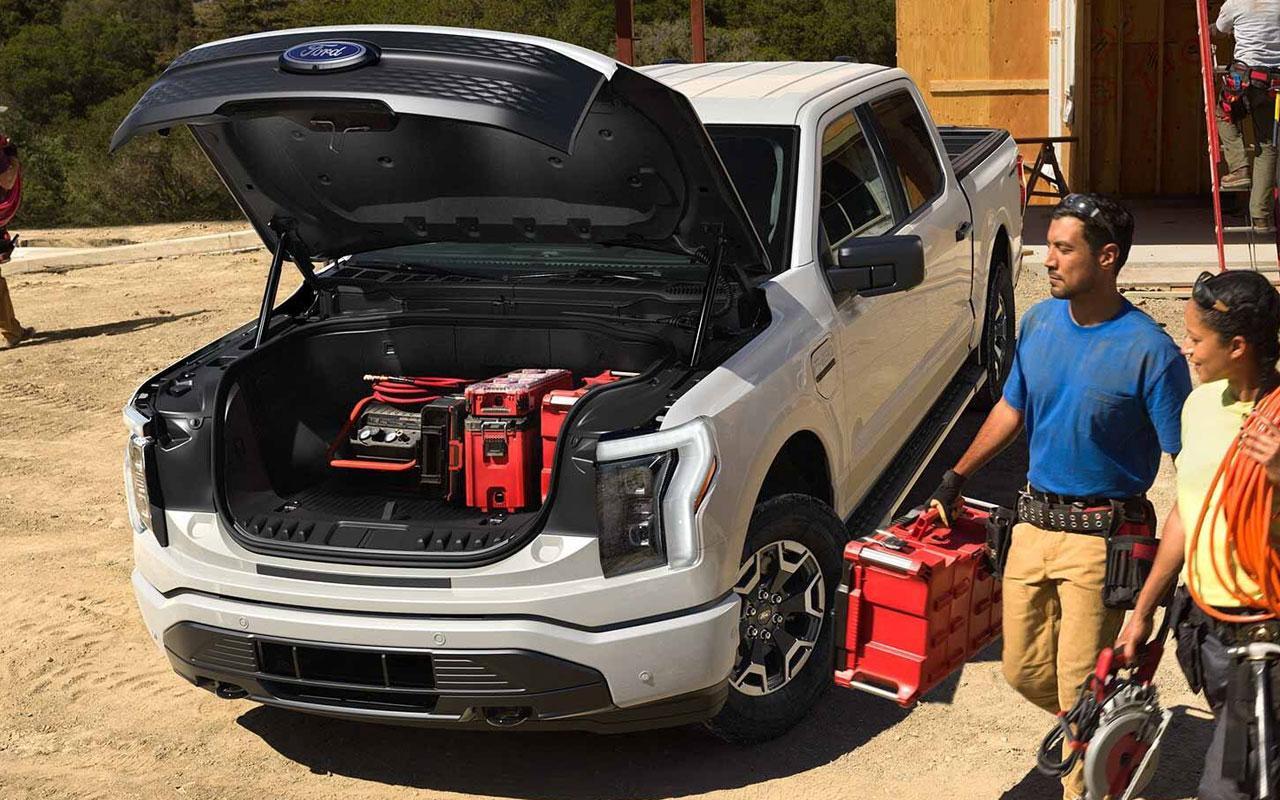 PUTTING ELECTRIC TO WORK
Year in and year out fleet managers have come to rely on the tested and tough F-150 to meet the needs of their business. And now, with the all-new, all-electric F-150 Lightning Pro they get a work-ready truck that delivers all the benefits of an electric vehicle. Including less scheduled maintenance and the ability to work in places they never could before.
ADVANCED TOWING & HAULING TECHNOLOGY
Work or recreation, we know you've come to rely on the ability of F-150 to be in it for the long haul. That's why we equipped the 2022 F-150 Lightning with smart technologies designed to make it easy to hook up your trailer and control it. Plus it has smart technologies that help keep you informed on what you are towing or hauling. Make no mistake – F-150 Lightning isn't a gimmick or a show horse destined for a shiny garage. This truck will enhance the way you go to work and how you play. That's why we built it to have the strength and capability you expect to get the job done.