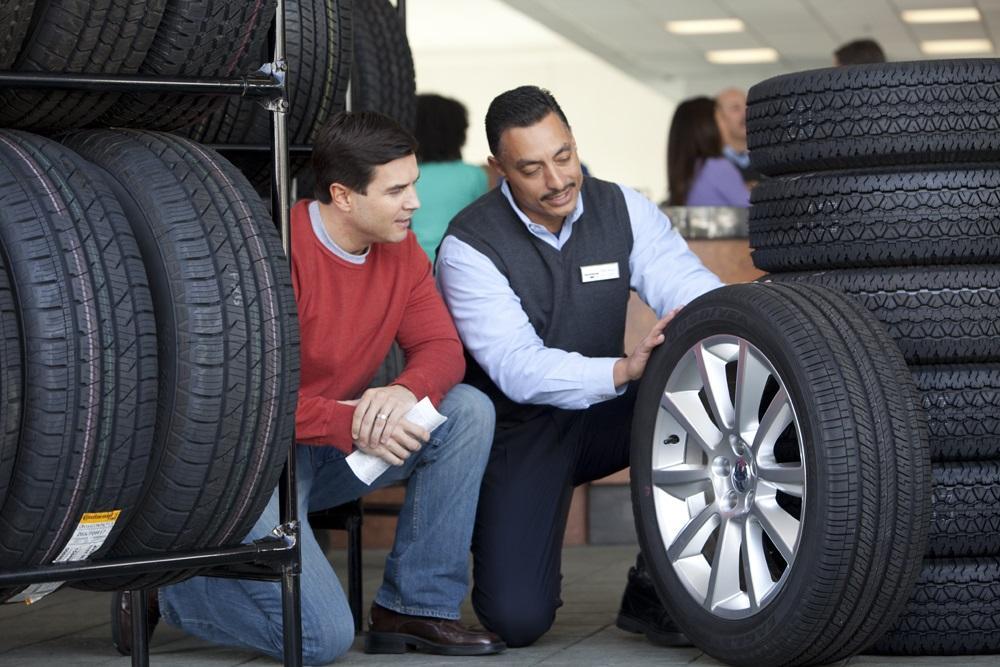 We have the most diverse topography here in California, and the weather is becoming increasingly unpredictable. This leads many South Bay Ford clients to ask us for more information about tire choices.
Modern tire technology blends a unique mix of chemistry, physics and engineering to give consumers a high degree of comfort, performance, efficiency, reliability and safety. The pros at South Bay Ford are here to help you choose the best tires to suit your needs.
Understanding the difference between seasonal tires and what you should have on your Ford is useful. Here are some of the basics.
Top 2 Factors of Tire Performance
The majority of tire performance comes from the tread. This isn't surprising because the tread is the only part of the tire that connects to the road. The two most essential elements of the tread are:
1. Tread Compounds
Manufacturers use different types of rubbers and fillers to make the tire tread.
2. Tread Pattern
This is the groove design molded into the compounds. The most common tread pattern for consumer tires is a symmetric tread pattern where the outer and inner sides of the tread are mirror images of one another.
The main difference between all-season, summer, and winter tires is their performance in different driving conditions.
All-Season Tires
All-season tires are good year-round in many climates. They have a firm rubber that stiffens at lower temperatures but does not soften when it starts to warm up. The treads have shallow grooves that function well on wet and dry pavement.
Summer Tires
Summer tires are designed for warm weather and can be used in the summer or year-round in Southern California. Summer tires handle wet and dry roads well if the temperature is above 45°F. The hard rubber construction with shallow tread offers a smooth, quiet ride but will lose traction in snow or ice, which is why they should only be used in warmer temperatures.
Winter Tires
While summer tires are more suited for the warmer months, winter tires work best at temperatures below 45°F. They handle well in dry and wet conditions, including snow and ice. The tread design pushes slush and snow away from the tire while you move down the road. Winter tires don't last as long as summer or all-season tires because the rubber is softer. But on the plus side, in most cases, you only needed them for a few months out of the year.
Full Circle with South Bay Ford
Are you off to spend time in the snowy mountains? Are you heading to the picturesque desert? Before you go and when you return home, visit us at South Bay Ford for all your tire and servicing needs. Our Service Advisors and Ford Master Certified Technicians offer a full range of car services, including tire repair and replacement, with a low-price Tire guarantee on 16 brands, and a 30-day price guarantee. Click to Schedule Tire Service at South Bay Ford today!