There are various types of motor oil with different properties that can enhance the use of your car or truck. Understanding the purpose of motor oil can explain why one type may be better than another for your vehicle.  Educating yourself about the various types of oils can help you narrow down the choices, and your South Bay Ford pros are here to make sure you pick the best oil suitable for your Ford vehicle.
Motor oil moves throughout your engine to cool and lubricate the various parts that run it. Good quality motor oil can suspend harmful chemicals and prevent damage to your car's engine. Therefore, finding the right motor oil for your vehicle is crucial.
The 4 Classes of Engine Oil
1. Conventional Motor Oil
Conventional motor oil is the most common and least expensive type of motor oil. It is a refined version of base or crude oil, cleared of many impurities, with additives to reduce sludge, prevent corrosion, and enhance lubrication. Conventional oil generally works best for light-duty, late-model cars with low mileage and simple engines and drivers with typical driving patterns. 
2. Synthetic Motor Oil
Manufacturers create synthetic oil by extensively refining and removing impurities found in conventional oil. They also include different additives to improve the oil's performance to clean and lubricate the engine. Synthetic motor oil works well for drivers who put more stress on their engines. For example, you probably need full synthetic motor oil if you tow an RV or car with your Ford Super-Duty or frequently drive with your Ford Explorer on dirt roads. This type of motor oil is more expensive than conventional oil due to the additional processing. 
3. Synthetic Blend Motor Oil
Synthetic blend motor oil is a mixture of conventional oil and synthetic oil. It typically has less than 30% of synthetic oil, but it includes additives that offer additional protection to engines by decreasing the chances of oil evaporation. This gives drivers a lower-cost alternative to full synthetic motor oils while having a higher grade than conventional oil.
4. High-Mileage Motor Oil
High-mileage motor oil may be your best bet if you have a vehicle with 75,000 miles or more on the odometer. This type of oil has additives that decrease leaks by expanding seals and gaskets. This formula can also have detergents to reduce sludge in the engine and wear friction additives to help prevent major engine breakdowns and car maintenance problems in older cars.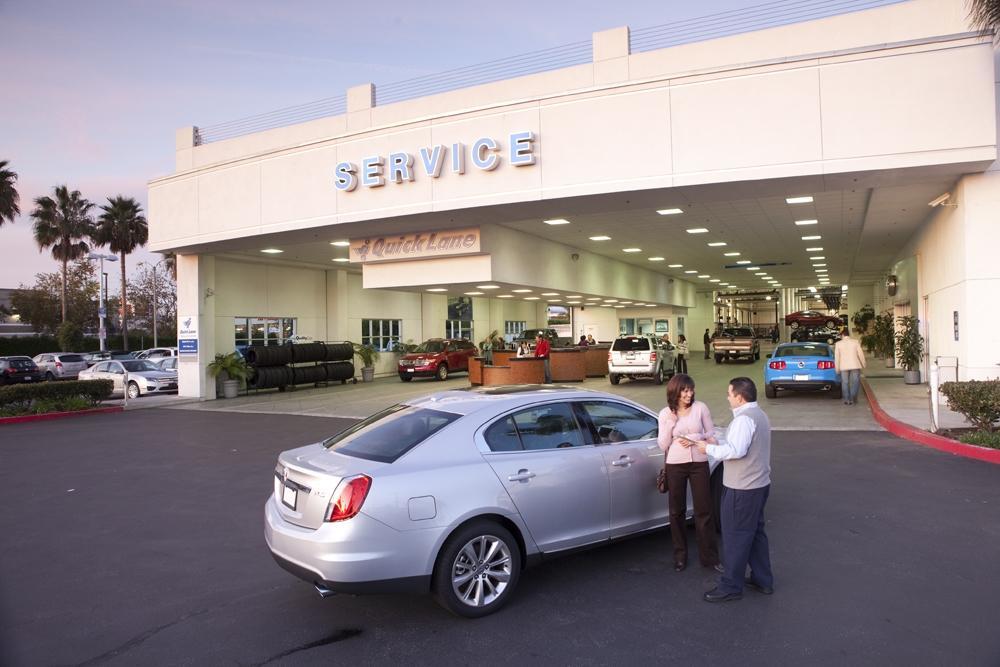 Oil Changes at South Bay Ford
Worried your Ford vehicle may need an oil change? Not sure what type of oil is best? Leave it to the experts at our dealership located just off the 405 in Hawthorne. Schedule your next
dealership oil change
appointment today! We've even got you covered with a
Ford oil change coupon
! South Bay Ford is here for your oil changes and all of your servicing needs.