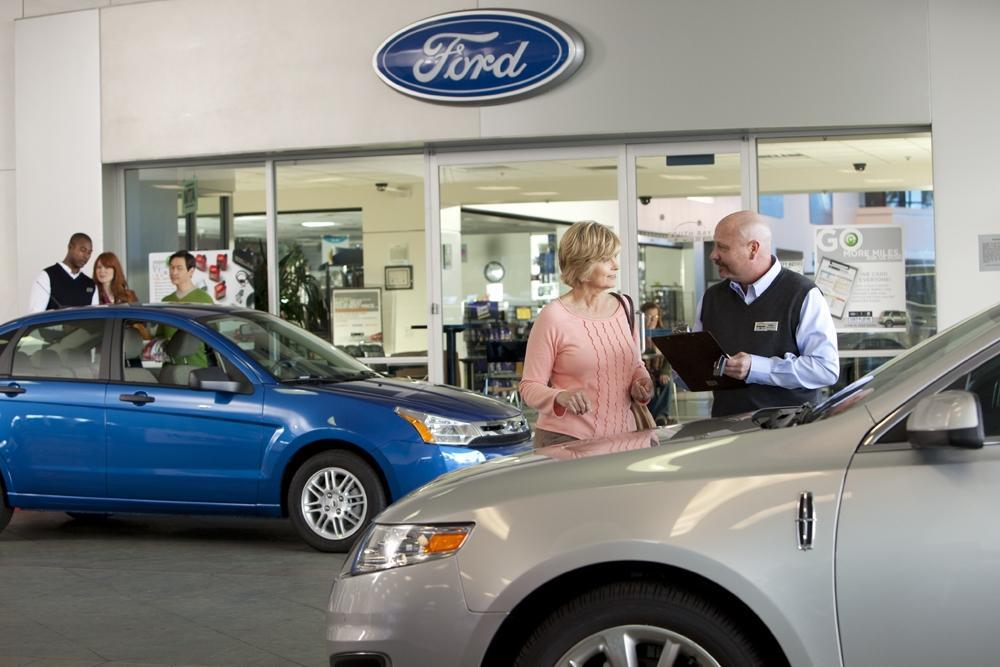 We are proud to be your local Ford dealer and meet your service, new car sales and used car sales needs. As a family-owned and operated dealership for 30 years, we are honored winners of many top awards from Ford Motor Company, including 16 President's Awards for Sales and Service – now, ten years in a row.
If your Ford needs servicing, South Bay Ford is the place to go, and here are some reasons why:
1. Protect the Value of Your Car
According to Kelly Blue Book, the average new car price tops $49,500, so you'll want to rely on top professionals to work on your vehicle. New car dealerships offer the highest level of technical training, state-of-the-art equipment and factory-specified parts to protect your investment.
2. Support from Trained Technicians
Technicians must be electronic experts and excellent mechanics. Dealers and manufacturers spend considerable money on continuous training to ensure that technicians are up-to-date on today's increasingly complex vehicles. Our technicians are Ford Certified; they have the latest credentials and tools from Ford Motor Company to best service all Ford models, including those out of production.
3. Superior Equipment
The value of automobile diagnostic equipment is over $100,000. As an official Ford-authorized dealership, we are required to use and maintain this high-end equipment which also has connectivity to Ford factory service experts and databases.
4. Bigger is Better
Dealerships are bigger than independent shops, so we have more bandwidth to get you in for an appointment and finish the work on your car. We take the proper time to properly service your car and get the job done right the first time. Many independent shops prioritize emergencies while they wait for parts. Rushed jobs can lead to imperfect work that may lead to inferior work.
5. Particular Parts
Servicing your vehicle with South Bay Ford is the best way to ensure you receive genuine OEM (Original Equipment Manufacturer) parts. We carry an inventory of parts to cover servicing and repairs assuring a faster turn-around time in addition to the following:
Compatibility: Because the same manufacturer makes OEM parts, they are guaranteed to fit in your car and work like they are supposed to with your car's systems.
Longer life: OEM parts are manufactured the same way as the original parts in your car, so they tend to be more reliable than aftermarket parts and last longer.
Warranty: OEM parts have a warranty to protect you if the part is defective or doesn't work correctly. The specific warranty will differ by part and model.
6. Preserve Your Warranty
All new Fords vehicles have a manufacturer warranty that specifies maintenance schedules and repair procedures. Servicing at South Bay Ford eliminates the possibility of voiding the warranty for failure to meet requirements. Extended service contract policies can also be purchased from us for added protection. Learn more about South Bay Ford's Extended Service Plan (ESP).
7. Complimentary Convenience
To ensure convenient service, we offer extended service hours that include Saturdays. Quick Lane service is available for routine maintenance and simple repairs without the need to schedule an appointment. We also provide amenities, including an in-house bistro, free wi-fi, complimentary shuttle service, a comfortable waiting room, personal workstations, and loaner cars available upon request, depending on the nature and duration of your service visit.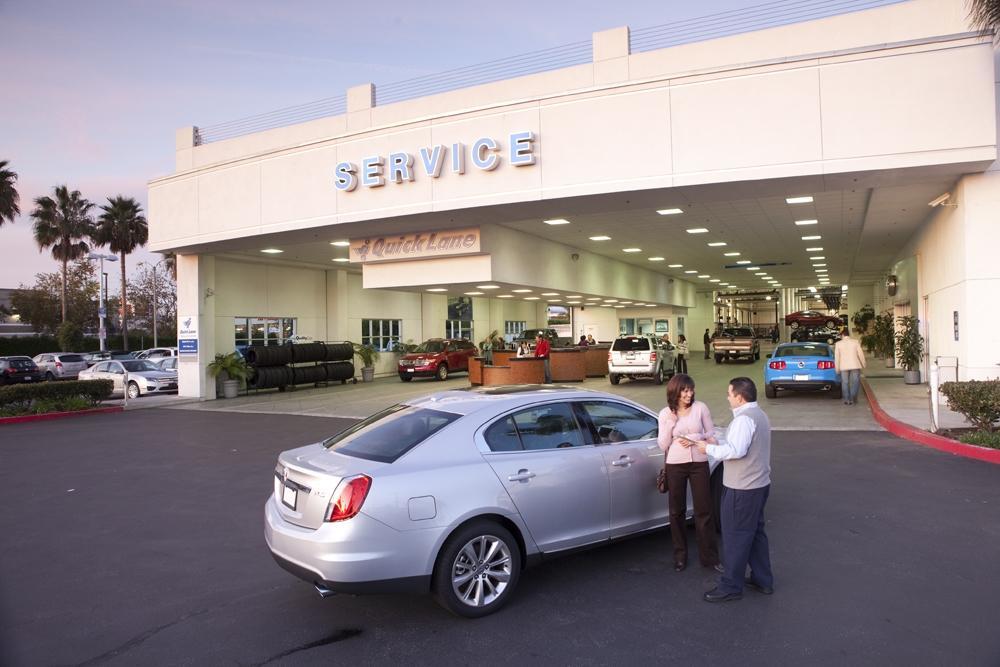 World Class Service Department
South Bay Ford offers a premier service experience that is backed by our principles of respect and integrity. Have your car serviced in our state-of-the-art service bays by certified technicians as you wait comfortably. You can count on our experts at South Bay Ford for your vehicle service and repairs.
Schedule your next service appointment
, or
contact us today
for a consultation!